Principals
Gary Maynard
Principal and Executive Project Manager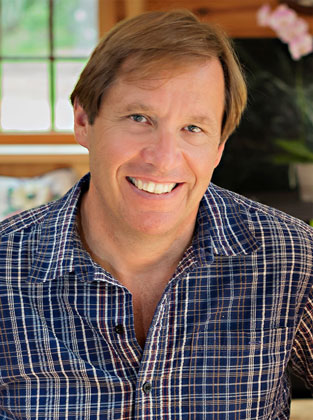 After graduating with a Bachelor's degree in Linguistics, Phi Beta Kappa, from Brown University in 1985, Gary Maynard established G. S. Maynard & Co, Inc., also known as Five Corners Shipyard, in Vineyard Haven, Massachusetts. Over the next twelve years, he and his crew restored historic wooden vessels, ranging from an eight-foot Bahama dinghy up to the ninety-foot pilot schooner Alabama, now sailing out of Vineyard Haven Harbor. His restorations have been widely recognized by such institutions as Mystic Seaport Museum, have been featured numerous times in Wooden Boat Magazine and have won multiple awards at prestigious classic boat shows around the world.
In 1998, Gary closed down the Shipyard, sold his machinery and took his growing family on a sailing adventure aboard his own restored vessel, the forty-five-foot Violet. He and Kristina, his wife and business partner, and their two small children voyaged on their 100-year-old boat through the Caribbean, the Panama Canal and on to the South Pacific, Hawaii and even as far north as Glacier Bay, Alaska.
On their return, Gary and Kristina established Holmes Hole Builders, again on Martha's Vineyard, focusing on general contracting and project management for high-end architect- designed residences. The business grew rapidly and Gary moved from field supervision to project and office management. Currently he serves as Executive Project Manager, guiding all of our projects, while also overseeing the company as a whole.
Under Gary's direction since 2001, Holmes Hole Builders has constructed over $150,000,000 worth of the finest residences on the island, as well as several notable commercial properties. Their projects have been widely published, in periodicals such as Architectural Digest, Dwell, Fine Homebuilding, Boston Home, Vineyard Style and Martha's Vineyard Magazine.
Gary is an expert traditional boat sailor, an avid triathlete and an published novelist. He resides in West Tisbury, enjoying an "empty nest" with Kristina, now that their two children have flown the coop.
Kristina Kinsman Maynard
Principal and Assistant Controller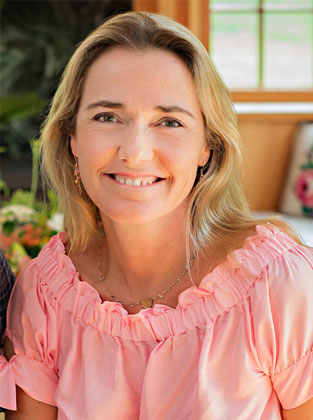 Kristina serves as Gary's most trusted advisor, particularly when it comes to people-related issues, from employee relations to contract negotiations. She works in the office as a bookkeeper and as our marketing director and also behind the scenes at HHB, organizing activities to enhance our "family" culture, including sailing aboard Alabama and bowling parties.
Although she grew up in Canada, Kristina has lived on the island since she was fourteen and attended the Martha's Vineyard Regional High School. She seems to know and be known by everybody who actually lives here. Kristina spent summers racing at the Vineyard Haven Yacht Club before falling in love with sailing bigger boats. Kristina helped to restore and maintain the Maynard's lovely 1911 sailboat Violet, and served as her Mate for many years, cruising New England, chartering out of Vineyard Haven, and voyaging to the South Seas and Alaska. She has also worked as a sea cook aboard the schooners When and If and the Sylvina W. Beal and as a housepainter, a sailmaker, a gymnastics teacher and as marketing director for the Vineyard Playhouse. Somehow she also managed to be a full-time Mom as well.
These days, Kristina is an active dressage rider, competing on her Oldenburg mare Dia all over New England. Kristina loves to travel and enjoys hiking adventures with Gary, but is also happy gardening at the couple's new home in West Tisbury. You may run into here at Featherstone's Ukulele Jam on a Wednesday night singing and playing. She also enjoys riding her bike for HHB Triathlon Team.